September is here and school is underway, so if you haven't hit the stores yet for some back to school shopping, now is the time. These great looks come from The Children's Hour, Macy's, and local bag maker Ogio, and are great examples of the top trends of the season.
Fashions never really die, and this year preppy is reemerging. Bright colors and patterns like this new orange-and-white striped Tommy Girl cardigan at Macy's is a great way to start building your "preppy" look.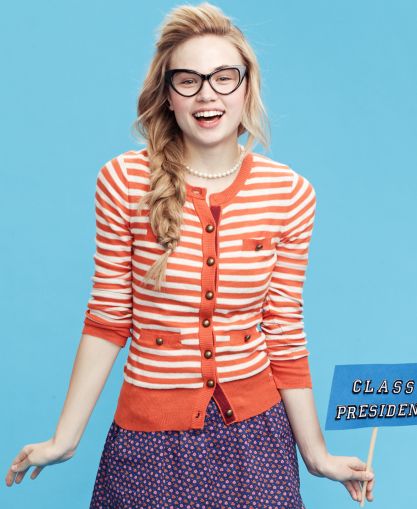 Stripes are in, but so is plaid. From scarfs to skirts you can find a variety of stylish plaid clothing this Fall, such as this cute layered blue cardigan and matching plaid skirt also at Macy's.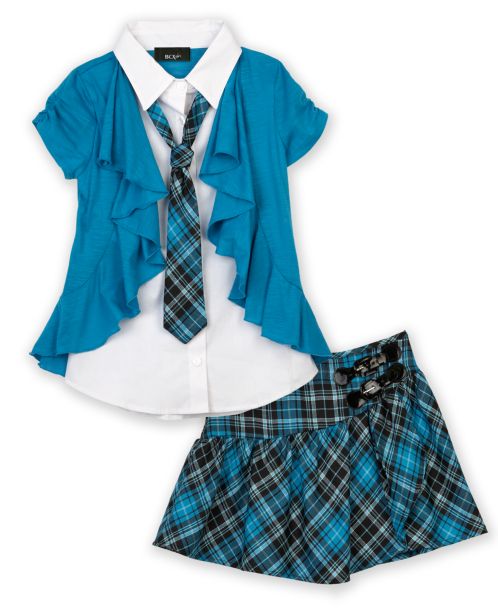 What would a back to school outfit be without new shoes? This year Toms lead out as the fashionable footwear of the season in places like JMR and The Children's Hour. Here's a sample of the selection at
The Children's Hour
, also featuring another use for plaid in this year's back-to-school trends.
Messenger bags have come a long way and this tailored bag is a taste of some of the trends local company
Ogio
is showing off this year.